When we celebrate Solemnities, feast days which commemorate the most important mysteries of our Faith or of the Benedictine Order, Mother Abbess writes and offers the Prayer of the Faithful at Mass. It is a gift to us and those attending our Mass to hear the message of the Holy Spirt spoken through Mother Abbess Lucia. In response to the celebrant's homily and integrating the Scripture readings for the Mass, she eloquently expresses the mystery of the day as it relates to the events of our monastic life and world. We share her prayers with you who cannot be with us for your contemplation.

ASSUMPTION OF OUR LADY 2017—FEAST DAY OF THE ABBEY OF REGINA LAUDIS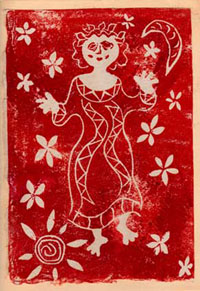 May each of us draw closer in some small way to the grace and joy of this ineffable mystery of Our Lady's Assumption, remembering that she who is clothed with the sun and moon and stars, was first clothed in the splendor of a human body like ours, save without sin, and as the mother of the Son of God, has now, right now and forever, taken her place beside Him in heaven, where as we heard last night at Matins: "She remains a voice to affirm and defend the dignity and the ultimate glory of material things, of human flesh and blood, of the lovely mystery of human love, of the beauty which is the work of man's hands."
Let us pray to the Lord.

On this feast day of Regina Laudis, may we place this work of the final phase of the New Horizons renovation under the guidance and protection of Our Lady, Queen of Praise, Queen of Heaven, and living embodiment of the Ark of the Covenant, so that as we do our human best to honor the body of the past, God will work through us and beyond us to assume what has been loved and sacrificed into a new creation, where He will continue to dwell amongst us.
Let us pray to the Lord.

May Our Lady who fulfilled the promise made to Eve, that she crush the serpent's head, intercede for the not yet redeemed places in every human heart, that we may together overcome the forces of hatred, violence and division.
Let us pray to the Lord.

For Sister Maria Evangelista in gratitude for her Renewal of Vows today as she takes her place in the long procession of members of this community who made their vows or celebrated a monastic ceremony on this day, and may Our Lady intercede for her with special blessings, that she may maintain her resolve as she undertakes the great work that she has been entrusted with at this time.
Let us pray to the Lord. FEAST OF ST. BENEDICT 2017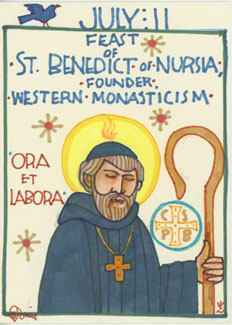 "Blessed are the meek, the humble of heart, for they shall inherit the land." As St Benedict is said to have transformed Europe through the Cross—that is prayer, the Book—the School of the Lord's Service, and the Plow—agriculture, may we never lose sight of the privilege we have to care for our own land, its produce, and animals, and in particular gratitude for the outpouring of labor and love yesterday on the hay field and in the Blacksmith Shop under the direction of master blacksmith Louis Pezzi.
Let us pray to the Lord.

That in some small way we might continue St. Benedict's legacy as Messenger of Peace and Maker of Unity, witnessing to the life of the Beatitudes in this world, striving to put humility, the truth of who we are, at the center of all our actions and encounters with one another, thereby creating the climate and culture in which the blessing of true happiness can take root, no matter what darkness encroaches from within and without.
Let us pray to the Lord.

This Mass is offered for lasting peace in Syria and the newly-liberated city of Mosul.
Let us pray to the Lord. SACRED HEART 2017

"I love Jesus because He first loved me." As a people peculiarly God's own, may we cherish every experience through which the transcendent God speaks to us, whether that "small piece of cheese" makes us violently ill or tastes delicious, knowing that in either case it can open a whole world of Eucharistic life for us.

May each one here and all those who have asked for our prayers experience today some consolation from the heart of Jesus where there is always "…another word of love," and may we in turn bring that word into whatever situation we encounter this day, to lighten the burden of another or ease the burden of the yoke that they have been asked to carry for all of us.
Let us pray to the Lord.

"Come to me all you who labor and I will give you rest for your souls." In gratitude for all those who have come to labor with us on this land, to name just a few: for Ron Schuman for his extravagant generosity in building a new house for our expanding chicken flock, for Mother Dolores, Tomie dePaola and all the children preparing to offer The Magical World of Tomie dePaola this weekend at our theater—may it refresh many hearts, for Joseph Heldrich and all those in collaboration with the Blacksmith Shop who donated time, resources and skill to fabricate our cemetery crosses, and for the Closed Community who planted those crosses securely in the ground, making visible once again the binding power of covenantal love between our communities.
Let us pray to the Lord.

"Heart of Jesus, Desire of the Eternal Hills, have mercy on us." In gratitude for the gift of being able to know the mystery of the Sacred Heart expressed in the medium of our land, as we are reminded constantly through the environmental signs that mark the entrance to the enclosure and in the peacefulness of the Sacred Heart Cemetery that is embraced in the very heart of this hill.
Let us pray to the Lord. CORPUS CHRISTI 2017

As we have all been led through the desert, or the grave from some form of slavery often of our own making, may we always remember those times when we were fed unexpectedly and undeservedly by God's manna, even as now Christ miraculously gives us His own Body and Blood to eat and drink. May we process towards an ever greater communion with Christ and in turn allow ourselves to become food for others on the way.
Let us pray to the Lord.

For an increase in faith and understanding, that we might grasp in some small way the mystery of what we mean by the Body of Christ, and to add one more reference to the rich reflections that Father Cooney has already offered, may we ponder the words of St. Augustine from last night's Matins Reading: "Now you are the Body of Christ and individually you are members of it. If that is so, it is the sacrament of yourselves that is placed on the Lord's altar and it is the sacrament of yourselves that you receive. You reply: 'Amen' to what you are and thereby agree to such you are. You hear the words: 'The Body of Christ' and you reply: 'Amen.' Be then a member of Christ's Body so that your 'Amen' may accord with the truth."
Let us pray to the Lord.

May this transformative sacrament of unity, charity, and peace permeate all our actions, whether in the kitchen, or hay field, shop, or choir, or any other place of work or human encounter to which we are called this day, so that we might extend the Eucharist from this altar out into the world and back again to the center of love from which all love flows.
Let us pray to the Lord.

May we awaken in our time an awareness of the Eucharist as ultimately the only reality powerful enough to stop the accelerating tide of senseless violence that afflicts our nation and our world.
Let us pray to the Lord. TRINITY SUNDAY 2017
(Offered at Mass at the Monastery of Our Lady of the Rock, Our Foundation on Shaw Island, Washington)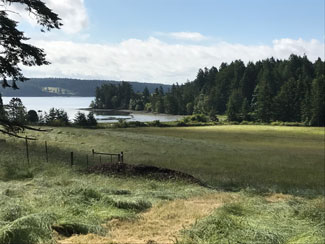 As we stand in awe at the incomprehensible and perfect dynamism of love that is the Trinity, vaster than any ocean, may we not turn aside from facing that mystery in awareness of our own loneliness and incapacity, but rather strive to participate in that love in the simple ways open to us, as St. Paul says: "By mending our ways, encouraging one another, agreeing with one another, and living in the peace of Christ."
Let us pray to the Lord.

"God did not send His Son into the world to condemn the world, but that we might be saved." May we take the consolation of these words to heart and not fruitlessly condemn ourselves or others, but seek how we might all be saved by being made perfect in the ways of Trinitarian love, giving precedence to one another, relinquishing our demands on how others should be, and allowing ourselves to be led by the Holy Spirit into the true and lasting communion we all seek.
Let us pray to the Lord.

For the gift of love that casts out fear.
Let us pray to the Lord. PENTECOST 2017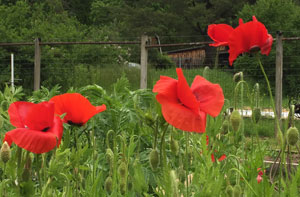 "Make supple what is rigid in us, warm what is cold, make straight the ways we have wandered off path." As we have just sung in the words of the Sequence today, may we implore the "Great Harmonizer", the Holy Spirit, to enter into all those situations where the flow of God's love is blocked—by fear or misunderstanding or hardness of heart. And may we pray today and every day for the Grace that is available to us through the Spirit, that we might sing, speak, and hear in many voices but one language, thus experiencing the miracle of truly understanding the heart of another person.
Let us pray to the Lord.

As we hear in the accounts of the coming of the Spirit today, echoes of the original creation story of Genesis, may our hearts be filled with gratitude for the mercy of God who sent His beloved Son to redeem us and the Spirit to sustain us, that we might be "recreated", forgiven, and forgiving, trusted again to help renew the face of the earth. May we embrace this mission to renew creation and bring Christ's peace to the ends of the earth.
Let us pray to the Lord.

In gratitude for Mary's presence with the Apostles in the upper room, where her gift as the Mother of the Incarnation, a human creature most capable of being open to the Holy Spirit, enabled the Apostles all together with her to conceive and give birth to the Church through the power of the Holy Spirit, now extending Christ's Risen Body to all peoples.
Let us pray to the Lord.

For an end to the war in Syria and peace in the Middle East.
Let us pray to the Lord. ASCENSION 2017

"Men of Galilee, why do you stare looking up to heaven?" That we may not squander the astounding gift of the Ascension by staring after Christ in doubt as if all is over and He is gone, but rather take to heart His words calling us to participation in a new way of union with Him and with each other, bonded as One Body, co-missioned now to witness to Him in this world as He by His Ascension restores heaven and earth to unity, bringing the fulfillment of His mission back to the Father from whom He proceeded and was never separated.
Let us pray to the Lord.

In awe at the way the Persons of the Trinity give precedence to one another. May we resist the leveling tendency in our human nature, born of fear of loss, and instead embrace those times when one in our midst is chosen to ascend in some way, however small, even just one step, knowing that God is inviting us to a new way of union with Him and with that beloved person, and with those who remain, through the power of the Holy Spirit.
Let us pray to the Lord.

That the gift of hope poured out through Christ's ascent may be born again in the hearts of all, especially those who are struggling in a dark passage of descent, that Christ Himself endured in order to take death captive once and for all and show us the way to the Father.
Let us pray to the Lord.

For all refugees and those struggling to help them in their need.
Let us pray to the Lord. EASTER 2017

"Tell us, O Mary, what did you see over there?" In these early hours of the Resurrection as our eyes adjust to the new light of Christ's glorious body, may we keep asking each other: "What did you see?" That having been stretched beyond our accustomed limits during Holy Week, we may not snap back too quickly to our old ways of thinking about ourselves and each other, but rather remember that the universe has been reconstituted through the act of Christ's Resurrection from the dead, and that every time we say the Creed, we express our belief in this miracle.
Let us pray to the Lord.

For the Christians of Egypt, Syria, Iraq, and the whole Middle East, may Christ's presence speak directly to their battered and broken hearts this Easter, lifting them beyond what is humanly possible, that the light of Christian faith may not perish in the lands where it was first made known, that the nations of the world may aid them with wisdom and cooperation to bring about peace.
Let us pray to the Lord. HOLY SATURDAY 2017

Knowing that we have all passed through a great change since we began Lent forty days ago, may we find the ways to enjoy the newness of this transition to Resurrected Life, the peace of "tranquility in order", so that we might pause to see the angel sitting on the rock in front of us, or marvel at the joyful risen Christ coming to meet us on the road, and hear his voice repeating the angel's message to us: "Do not be afraid, do not be afraid."
Let us pray to the Lord.

As we just heard proclaimed so beautifully in the Exultet: "O truly blessed night when things of earth and things of heaven are joined together…" may we pray in gratitude for all the lovely things of earth offered by human hands in praise of God this night—from the fire in the midst of rain and wind, to hand-made candles, blessed water from our land, and powerful eloquent human voices from all ages and backgrounds and wonderful accents raised to speak and sing in the service of God's glory—for these blessings.
Let us pray to the Lord.

For Our Holy Father Pope Francis for whom this Mass is offered.
Let us pray to the Lord. HOLY THURSDAY 2017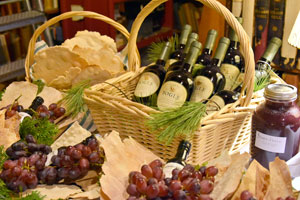 For the women and men of the Lay Priesthood acting as our Apostles tonight, in gratitude for their year-round gift of themselves in professional service, extending the presence of Christ out into the world, may they go forward from this night renewed and strengthened in their Catholic witness to "…do whatever it takes" to wash the feet of the whole Body of Christ.
Let us pray to the Lord.

For the Archdiocese of Hartford, that a new spirit of mutual cooperation and givenness in mission between the Laity, Religious and Ministerial Priesthoods may infuse the work of Pastoral Planning in order to create a more vital Church, unified in a willingness to accept the lowest place and bring about creative and needed change.
Let us pray to the Lord.

This Mass is offered for the priests, both living and deceased, who have offered Mass for us.
Let us pray to the Lord. ANNUNCIATION 2017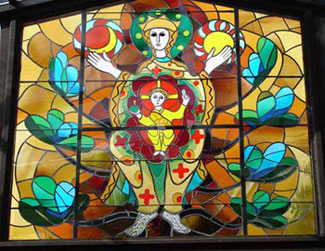 May we not weary God and ourselves and each other by blinding ourselves to the signs we have been given, but open a place to take God inside us, to welcome anew in our very flesh the presence of Emmanuel; that God may always 'be with us' no matter what the human resistance and chaos that faces us from within and without.
Let us pray to the Lord.

May we grow continually in stability and the fullness of personhood exemplified by Our Lady which allows us to be free to say YES to God, not just with our lips but with our whole being, unafraid to let ourselves be changed in ways we cannot foresee or control.
Let us pray to the Lord.

May the proximity this year of the Feast of the Annunciation to the Passion of Our Lord remind us of the simultaneity of the great salvific events: the Incarnation and Redemption, and may we not be dismayed by the echo of Mary's silent YES at the foot of the cross and by the empty tomb, and in the upper room where she waited with the Apostles for the Holy Spirit to come. In gratitude and awe at this lifetime of saying YES.
Let us pray to the Lord. EPIPHANY 2017

In gratitude for the many gifts of this short, intense, full Christmas season that has pressed us in a new way to the joy of self-forgetfulness, as we follow the star Christ has particularly revealed to us through snow and through beauty,
Let us pray to the Lord.

May we humbly acknowledge that in the two thousand years since the Magi traveled to find the child and do Him homage, we have not yet fully understood the significance of their coming; may we see them this year, not as exotic fairy tale figures of comfort, but as a sign of what Christ's manifestation to the Gentiles will call on us to do, to face the East, and amidst all the machinations and intrigues that are as real today as they were then, strive for peace under one God. May we offer our urgent prayers in union with Pope Francis and people all over the world, for peace in Syria and Iraq,
Let us pray to the Lord.

As at the end of Mass we will announce the Movable Feasts for the year, all those feasts that take their date in relation to the date of Easter—may we grow in our capacity to live the mysteries that Christ came to manifest for us: Incarnation, Passion, Death, Resurrection, in an untiring rhythm fueled by love, over and over again until we become a shining star for somebody else,
Let us pray to the Lord. SOLEMNITY OF MARY MOTHER OF GOD, January 1st 2017

For all those suffering from homelessness and motherlessness that afflicts so many in our world today, from the greatest circles of famous celebrity to the most intimate and obscure family lives, may the blessing of the Lord's face shine upon us and raise up among us women who will be strong enough to stand against the narcissism of not belonging to God or to anyone who might put a demand on me, and who rather witness to the joy and privilege of giving one's flesh for the life of another,
Let us pray to the Lord.

O Admirabile Commercium, O Wondrous Exchange— through which God, ineffable and almighty, became Man through the power of the Holy Spirit and the flesh of the Virgin Mary—as we move forward into this year, looking backward and forward, may we not be afraid but pray especially for all those facing difficult decisions and new directions whether to service or vocation or profession or relationship, that Mary may help us to conceived what is truly of the Holy Spirit and have the courage to let the rest go, bringing the life of Christ into our humble circumstances, undeterred by the confusion and incomprehension of the world around us,
Let us pray to the Lord.

As we respond to the Holy Father's call to help the youth of the world to find new purpose and meaning to their lives, may we turn to Alma Redemptoris Mater, the life-giving, life-sustaining Mother of the Redeemer, who knew how to hold all things in her heart, pondering and reflecting, to let meaning emerge rather than judging quickly. And may we ask special blessings on Mother Alma on her feastday and for the many contexts she provides through art, land, and building to restore youth to our youth,
Let us pray to the Lord. CHRISTMAS EVE AND MORNING 2016

CHRISTMAS EVE
The Mass tonight is offered for the intentions of Our Holy Father. May we take to heart his urgent admonition to care for the children, so first of all we thank the children who are with us tonight, the brave children, and we wish special blessings on them. And we pray for all the children of the world, many of whom are at risk and in terrible need, remembering that the greatest of God's signs to Man and the fulfillment of all prophecies was proclaimed to those humble shepherds when the angel said:

You will find a child lying in a manger.


Let us pray to the Lord.

For the privilege of being able to pray together in the night when Christ comes closest to the human heart, may we watch with the longing of the shepherds, may we sing with the joy of the angels, protect those in our care like the animals, and love like Mary and Joseph.
Let us pray to the Lord.

CHRISTMAS MORNING
In gratitude that we have the opportunity to celebrate Christmas every year, to place ourselves before God once again asking His mercy for all the ways that we have not recognized Him when He came. And in gratitude this year for the presence with us of Father John, from the night to the morning and through the whole cycle of bringing Christ to birth in Bethlehem, for the gift of his presence.
Let us pray to the Lord.

May we reflect on the Church's wisdom that presents in today's liturgy the contemplative whisper of St. John's Gospel:

In the beginning was the Word…

as if the only way this perplexing message could really enter our disbelieving hearts is in the tired stillness of the morning. After all of the ecstatic exertions of the night, may the ear of our hearts truly receive this message and hold it fast:

…that the light has come into the darkness and the darkness did not overcome it.


Let us pray to the Lord.

May the peoples of the world remember Aleppo and may this Christmas be a radical call to change on the part of individuals and nations, that the bloodshed there be not in vain and that the cycle of violence not be repeated, may we start today to renew our allegiance to the Prince of Peace.
Let us pray to the Lord. FEAST OF CHIRST THE KING 2016

May we pause on this last Sunday of the year to see how we have fulfilled or failed to fulfill the call to Mercy, and "open our mouths" while there is still time to invite another into the paradise Christ has opened to all of us from the heart of the cross.
Let us pray to the Lord.

May we emulate the faith of the good thief who spoke up with his last breath to defend the innocent, admit his own guilt, acknowledge without reserve the true King, and humbly ask, not for power, but only to be remembered, knowing that Jesus will see him as he is and still have mercy on him. May this attitude inform our prayer as we prepare for a new cycle of our country's leadership and a new Advent for each of us, remembering that we are all called first and foremost to be citizens of another kingdom yet to come, but a reality that must be chosen here and now.
Let us pray to the Lord.

That Christ the King of the Universe, who orders the cosmos and sustains it by his very being, may enable us to restore our damaged earth and renew our dedication to care for our common home.
Let us pray to the Lord.

As Christ embraces in his love all the peoples of the world, may we honor all by celebrating one family in particular today. This Mass is offered for the repose of the soul of Bibhakar Bhattacharyya who died last year at the age of 95. A devout Hindu and deeply spiritual man, he was a loving father who saw his family through the traumatic civil unrest and partition of his native India. We pray for him in union with his family gathered her today.
Let us pray to the Lord. ASSUMPTION OF OUR LADY 2016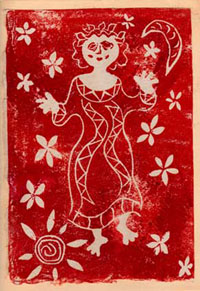 In gratitude for this Feast of Our Lady's Assumption, feast of Regina Laudis, which coming at this peak of summer heat, and the climatic moment of so many human cycles, calls us to remember that Mary is in her very being, body and soul, the promise of the New Eve, making it possible for us too to always begin again, as she invites us to measure our lives not by the world's standard measures, but by our ability to accompany her Son over and over again through the mysteries of His life: joyful, sorrowful, glorious, luminous.
Let us pray to the Lord.

That we like Mary may in the midst of overwhelming circumstances, find our way to go to the aid of another, and that this simple gift of merciful incarnational encounter in love may open our hearts to the truth of what God is saying to us, and release the unique song of the Magnificat which is in each one's heart.
Let us pray to the Lord.

For Sister Maria Evangelista for whom this Mass if offered, as she renews her Vows today, in gratitude for her willingness to be assumed into an evermore intense experience of life and love in Jesus Christ and may she always know the grace of friendship and guidance with Our Lady as she perseveres on her path.
Let us pray to the Lord.

For Simon, Betsy and Will in special gratitude for the extravagant gift of the Blacksmith Workshop and for blessings on all who have participated in it, as they go forth renewed in body and spirit, personally transformed for a new beginning, that they may witness to the capacity of matter to be assumed into the sacred.
Let us pray to the Lord.

For Abbess David, Mother Dolores and Mother Angele, as they prepare to leave on jubilee pilgrimage tomorrow, and may they do so under the protection of Our Lady.
Let us pray to the Lord. SACRED HEART 2016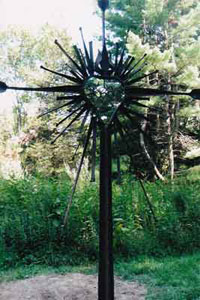 Oh Cor Jesu, Heart of Jesus, Desire of the Eternal Hills, may He thus be the true end of all our desires, so that our restless and often broken hearts may find rest and wholeness in You.

Knowing that with our imperfect human hearts we may sometimes find it hard to leave the ninety-nine for the sake of one, may we be graced to work together in complement, so that someone may rise up whose gift it is to stay and lead the ninety-nine to safe green pastures, while someone else goes out into the wild places to find the sheep that for whatever reason feels outside the fold and lifting it on strong shoulders, brings it safely home.
Let us pray to the Lord.

Knowing that we are all lost in some part of ourselves, may we not be afraid to be found, but love with an open heart the love of Christ that faithfully pursues us when we feel most unworthy.
Let us pray to the Lord.

For Lady Abbess and all held in the embrace of our Sacred Heart Cemetery.
Let us pray to the Lord. CORPUS CHRISTI 2016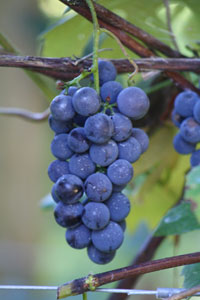 As the world slowly awakens to the daily miracle of the food the earth produces, how it is grown and gathered, processed, served, and shared, may there emerge out of this fullness a hunger for the food that does not perish: the Body and Blood of Our Lord Jesus Christ in the Eucharist.
Let us pray to the Lord.

We pray in gratitude for the food we are privileged to eat from this land and for Mother Prioress and all who work with her both in the community and in our extended relationships to sustain and nourish this body in its hunger of body and soul.
Let us pray to the Lord.

As Melchisedech sought out Abraham, broke bread with him, and blessed him, and to this day we remember Melchisedech in our celebration of the Eucharist, may we in turn as we renew our chapel and lower monastery buildings, never lose touch with the original line of Foundation, so that the Blessing be transmitted from generation to generation.
Let us pray to the Lord.

For an increase in humility and an understanding and reverence for the human body which Christ Himself assumed in love for us.
Let us pray to the Lord. TRINITY SUNDAY 2016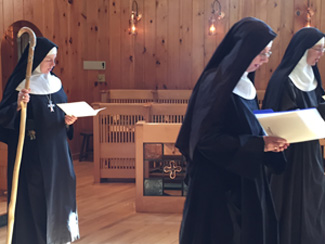 May we hear St. John's words in this morning's Gospel as directed to us today, that we may always be open to learning more and therefore able to do more, growing more closely in union with Christ as we gradually become capable of bearing more of His truth.
Let us pray to the Lord.

In gratitude to the early Fathers of the Church who labored to articulate as precisely as humanly possible the astounding truth of God as the perfection of love as a dynamic center of personal relationship in which there is no shadow of domination, or fear, or jealousy, or confusion, but only eternal self-giving one to another in love.
Let us pray to the Lord.

May we renew our humble daily efforts to love one another as we have been loved, in a unity of differentiation, so that in all of our undertakings someone is holding the stability of the Father, someone goes out in mission like the Son, and someone expresses the leap of love between the two, that the Spirit of Wisdom might always be found playing somewhere on the face of the earth and God may not lose His delight in Mankind.
Let us pray to the Lord. PENTECOST 2016

That we may be graced to see the tongues of fire resting on the heads of the very people we are with every day as each serves the body from a particular place of mission and unafraid of this fire burning in another, may we allow each other to be swept up into the synergy of the Spirit who alone can multiply and unite our numerous acts of goodness.
Let us pray to the Lord.

As we go forward from this Blessed Paschal season may we implore the Advocate to remain with us, remembering that if we invite Him into any exchange, no matter how difficult, we just might hear in our language what someone is laboring to tell us in theirs, and in that moment may we know the joy of true and intimate communion.
Let us pray to the Lord.

May all our humble efforts to renew the face of the earth be undertaken first and last through the guidance of the Holy Spirit who alone has the power to sanctify and renew creation in its primal integrity.
Let us pray to the Lord.

In gratitude for the beauty of this spring and in particular for the lilacs which surely speak so eloquently of the mighty works of God.
Let us pray to the Lord. ASCENSION 2016

May we take deep into our hearts this most mysterious and hopeful event in the life of Christ when He returned in glory to the Father, and first opened the gates of heaven for all of fallen mankind to enter in, so that when we encounter the Ascension mystery in our own lives we may overcome fear, confusion, anger, grief over seeming loss, remembering His words to the 'graduating' Apostles: 'Stay together, stay in Jerusalem, wait for the promise of the Father, be my witnesses, do not be sad, you are not alone.'
Let us pray to the Lord.

May the world reawaken to the truth of the necessity of the Ascension movement, so that wherever there is human impasse, brokenness or stagnation, someone in mission may risk to take a step up above the fray, giving a new perspective to familiar problems, acknowledging that for us the Ascension is not so much a straight line or a one time event, but a spiral by which we ascend and descend over and over again in process on our way to the Father,
Let us pray to the Lord.

May we not hold each other back, but be willing to build the scaffolding, hold the ladder, clear the path for another to ascend, no matter what the cost to ourselves, trusting that the Holy Spirit may use that very path to come and lift us all,
Let us pray to the Lord. EASTER 2016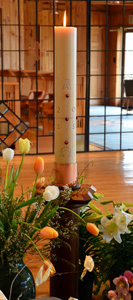 Acknowledging that we humans don't resurrect all at once like Christ but only gradually and over time, may we be patient with those parts of ourselves that are still not yet fully alive but reach out to another equally in need, in humor and mercy, just as St. Mary Magdalene went to St. John and St. John deferred to St. Peter, may we all go together to find the Risen Christ.
Let us pray to the Lord.

As we accustom ourselves again to the return of the Alleluia, to the glorious sound of the bells, and the flowing holy water which we have missed, may we take the time to enjoy those apparitions of the resurrection. So as Christ precedes us to Galilee, may this apparition of the model for our new chapel for the Lower Monastery precede the reality, reminding us of the future and giving us courage to go forward.
Let us pray to the Lord. HOLY SATURDAY 2016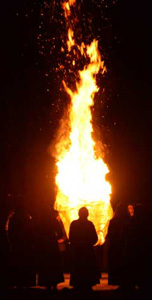 On this sacred night in the newness of what we have heard and seen, voices proclaiming the story of our salvation—in Chant, in Scripture, in fire, and in water—and as our eyes struggle to adjust to the new light, may we be alert to the signs of the small fragile miraculous resurrections that are happening all around us.
Let us pray to the Lord.

May the mercy we have all received in coming to this day be multiplied now a thousand times by the Grace being poured out through Christ's risen Body, that even the darkest corners of our world and of our hearts may be flooded with new hope.
Let us pray to the Lord. HOLY THURSDAY 2016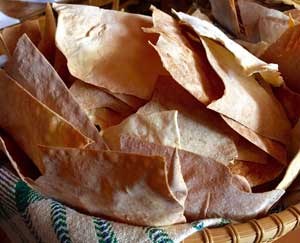 For the Apostles representing the call of all the men and women in the Lay Priesthood, for their families, their colleagues and all those they serve as they daily carry out the spiritual and corporal works of mercy: feeding, visiting, assisting, comforting, instructing, healing those in need, each through a committed area of service.
Let us pray to the Lord.

In solidarity with the millions of Christians across the world gathering on this holy night, may we be a sign of hope for the suffering nations and may we be a reminder of the bonds of love that are stronger than any human terror. Let us pray to the Lord.

For the people of Brussels. Let us pray to the Lord.