The habit is a constant reminder that you are witnessing to something else. It clearly gives evidence to the fact that a vocation is not a forty hour week.
Mother Benedict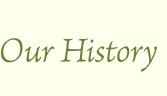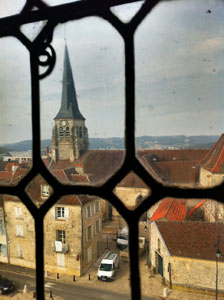 The roots of the Abbey of Regina Laudis have their origin in the war-torn France of World War II. In 1936, a young American woman, Vera Duss, who had lived in France for much of her life, received her Doctor of Medicine degree from the Sorbonne. Less than a week later, she stunned her family and colleagues by entering the Benedictine Abbey of Notre Dame de Jouarre, near Paris, with the intention of becoming a nun. In time, she was clothed and given the name Soeur Benoit (Sister Benedict). A life of quiet obscurity might have followed but, instead, World War II broke out. The town of Jouarre was seized by the German army, and the Abbey itself was occupied by Nazi officers. As an American, Mother Benedict was by definition an enemy of the Germans, and was forced to live a life of hiding at Jouarre, in semi-seclusion, until the war was over. When even this became too dangerous, she fled to Paris and hid in a tiny apartment in the Place Von Furstenberg, where she narrowly escaped being captured by the Gestapo.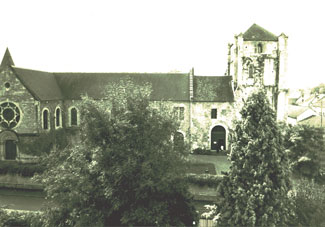 With the German army increasingly on the retreat, Mother Benedict was able to return to the Abbey of Jouarre, though still in hiding. On August 27, 1944, word came that an army was entering the village. Mother Benedict was quite ill at the time, under the care of the infirmary. Nevertheless, on hearing this news, she ran to the top of the 11th-Century tower to see for herself. Leaning out of the tower window, she caught sight of the advancing army, a five-pointed white star emblazoned on the hood of each vehicle. Shortly afterward, she saw an American flag unfurl, and so was assured that it was the American army that was liberating Jouarre! (It would be twenty years before she was able to ascertain that the liberating army was General George S. Patton's Third Army.)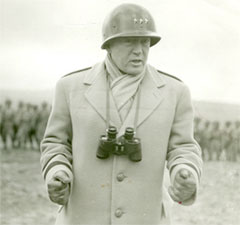 In response to this dramatic "lifting of oppression" by the American soldiers, and their spirit of self-sacrifice, Mother Benedict felt the unequivocal need to respond in some commensurate way. Nurturing this revelation over subsequent weeks and months, she became convinced that she was called to return to America to found a monastery, to "plant monastic life in America". Once this insight was clear to her, she was undaunted in taking the steps necessary to pursue this mission.


In 1947, she left France for America, accompanied by her loyal friend from Jouarre, Mother Mary Aline Trilles de Warren, O.S.B., whose heroic courage had kept Mother Benedict from falling into the hands of the Gestapo.

Arriving in the Port of New York with little more than an idea and $20 in her pocket Mother Benedict did not know how or where she was going to build a monastery. Departing the ship, the two nuns were welcomed by Lauren Ford, an artist from Bethlehem, a person they had never met, but who received them into her home, Sheepfold, in Bethlehem Connecticut, until they could find a place to establish themselves.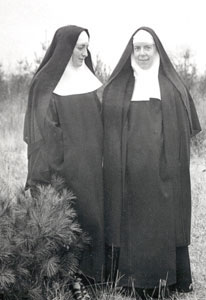 While they were staying with Lauren, they came to the unexpected attention of Robert Leather, an industrialist from Bethlehem. Leather was a devout Congregationalist who owned a large piece of land, a hill which he cherished as a place of prayer and wished to be held intact and in perpetuity. Recognizing that they would care for it as a sacred place, Robert Leather offered the land to the two nuns. With this extraordinary gift they now had a site for their foundation. The pine hill became the heart of what is today the Abbey of Regina Laudis.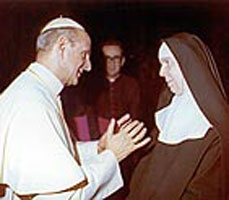 Although Mother Benedict met with many obstacles, she also received support from many in the Church, most especially the Papal Nuncio to Paris, who was to become Pope John XXIII, and Cardinal Montini, who would later become Pope Paul VI. Through a friendship of many years Pope Paul VI offered inspired wisdom and astute practical advice, suggesting from the beginning that if the new monastery was to attract the dedication of American women, the nuns must each be encouraged to have a professional basis for their contemplative life.

Over the next fifty years Mother Benedict persevered in her mission, attracting many young American women who felt called to the contemplative life. When she died in 2005, she left a vibrant community that continues to grow and draws people from all over the world. In 2007, Ignatius Press published her biography, entitled Mother Benedict, written by award-winning journalist and author Antoinette Bosco, and based largely on personal interviews with the author. The memoir gives a personal insight into Mother Benedict's life and mission, and is richly populated with the popes, political figures, writers, artists and scholars, who accompanied Mother Benedict on her journey.

VISIT OF ABBESSE CHRISTOPHE OF THE ABBEY OF NOTRE DE JOUARRE, OCTOBER 30, 2015

For the first time in our history the Abbess of the Abbey of Notre Dame de Jouarre visited Regina Laudis. The founding of Regina Laudis is intimately connected to this ancient Merovingian Abbey, founded in the 7th century by St. Telchilde. In 1936 our Foundress and first abbess, Lady Abbess Benedict Duss, an American who had spent most of her life in France, entered Notre Dame de Jouarre situated on the Marne River northeast of Paris. During World War II on August 27th, 1944, Jouarre was liberated by the American Third Army under the leadership of General George S. Patton Jr. On that day Regina Laudis was conceived in the heart of Lady Abbess as she watched the determined soldiers advancing on their drive towards Germany. She had the inspiration to found a Benedictine monastery in the United States to thank the Allies for their sacrifice in liberating Europe.

Mère Christophe (Claire) Brondy was elected abbess of Jouarre on August 6, 2014 and received her Abbatial Blessing on October 4, 2014. In the Fall of 2015 Abbesse Christophe participated in a course at the Institut de Formation Humaine Intégrale (the Institute of Integrated Human Formation) in Montreal. As the two-month intensive immersion course was nearing completion, Abbesse Christophe contacted Mother Abbess Lucia to inform her that she was in North America. We could not resist her heartfelt and warm fraternal expression of her desire to visit Regina Laudis. There seemed to be so many mutual relevancies between the new abbesses of our two communities—like Mother Abbess Lucia, Abbesse Christophe was cellarer at Jouarre at the time of her election and we marveled that her ancestors on her father's side were from Ireland as were those of Mother Abbess Lucia's mother. The choreography of the Spirit made it possible for Abbesse Christophe to fly to Connecticut and spend two intense joyful days with our community, the second of which was the Feast of All Saints.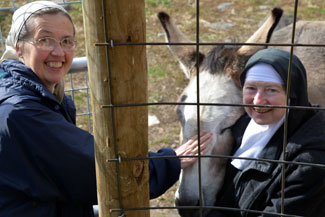 Abbesse Christophe met with the whole community and had a tour of the Abbey land and buildings. She made a special visit to Sheepfold where Lauren Ford offered hospitality to Lady Abbess Benedict and Mother Marie Aline when they arrived from France in 1947. Abbesse Christophe received a warm welcome from our animals and saw the work on the land, including a cider-making workday during which Mother Augusta and her crew transformed our beautiful apples into 50 gallons of cider.

Although Abbesse Christophe's stay was short, one had the sense that it has been years in the making. Even as our exchanges (in French and English!) revealed the different expressions of Benedictine life embodied in our respective communities; the bonds between us, born of our shared Benedictine patrimony and roots, were tangible. We were sure that Lady Abbess Benedict, Mother Marie Aline, and all the saints were smiling down upon us.

Gallery of Visit of Abbesse Christophe Brondy of Notre Dame de Jouarre