Reverend Mother Dorcas (née Mary Loretta) Rosenlund, 90, member of the Abbey of Regina Laudis, died at the Abbey on January , 2018, after a brief illness. Mother Dorcas entered Regina Laudis in 1982 after distinguishing herself in two careers, in Public Relations and in Medicine as a Pediatric Gastroenterologist.
She was the Abbey's baker for over thirty years and founded the Contemplative Medical Center of Regina Laudis.

Mary Loretta Rosenlund was born on August 4, 1927, in Philadelphia, Pennsylvania to Arthur and Helen Ternon Rosenlund. She was proud of her Swedish roots on her father's side and Irish and English roots on her mother's side of the family. She graduated from Mount Saint Joseph Academy and received her Bachelor Degree, majoring in English, at Chestnut Hill College in Philadelphia. These schools, her class mates and the city of Philadelphia always held a special place in her heart.

Upon completion of a Masters in Public Relations at Boston University in 1950, she held positions in promotion and publishing at the Philadelphia Bulletin, American Home Magazine, Curtis Publishing and the Lily Tulip Cup Corporation.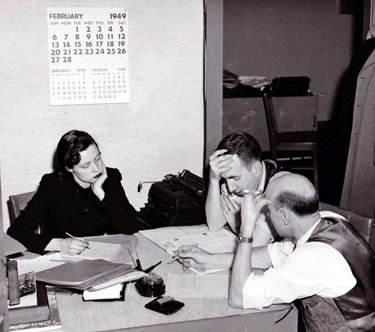 During this phase of her career, while volunteering in a hospital, she began to feel a call to become a physician. Mary Loretta's mother shared this advice:

In 10 years you can be a physician or in 10 years you can be wondering if you can be a physician.



Spurred on by this sound advice, she began taking pre-med courses while working full-time in publishing. She attended Boston University School of Medicine, graduating as a medical doctor in 1965. She did a Residency in Pediatrics at the Children's Hospital of Philadelphia and a Fellowship in Pediatric Gastroenterology at the Hospital of the University of Pennsylvania, followed by classroom and clinical professorships at the University of Pennsylvania School of Medicine.
As a specialist in Pediatric Gastroenterology and Cystic Fibrosis Mary Loretta was a Fellow of the American Academy of Pediatrics and the Philadelphia College of Physicians. She published in innumerable medical journals and was an editorial consultant for Clinical Pediatrics and the Annals of Internal Medicine.

Mary Loretta entered Regina Laudis as a postulant in 1982. She was clothed with the monastic habit in 1984 (?) and received the Greek name Dorcas meaning gazelle (in Aramaic Tabitha). Dorcas was one of the early disciples from Joppa, known for her acts of charity, especially for sewing garments for widows and the poor. St. Peter raised Dorcas from the dead through his words: "Tabitha, arise". During her early monastic life Sister Dorcas was encouraged by our Foundress, Lady Abbess Benedict, herself a physician, to stay actively involved in her medical profession. From 1983-1990 she held consulting appointments in Gastroenterology at St. Mary's hospital, Waterbury CT and Yale New Haven Hospital and was a Clinical Instructor in Pediatrics at Yale University School of Medicine.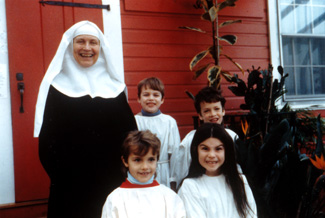 As a novice Sister Dorcas was a teacher in our Children's Liturgy Program, preparing the Sunday readings and studying the mysteries of our Faith with the children in preparation for the Children's Mass. She made Final Vows in ?, becoming Mother Dorcas and received the Blessing of Monastic Consecration on July 11, 2007, Feast of St. Benedict, at the hands of Archbishop Henry J. Mansell.

Mother Dorcas was a baker at the Abbey for over thirty years. She cherished her time learning to bake under the tutelage of Mother Anne Boehm, F.S.E., master baker at the Franciscan Sisters of the Eucharist's center in Lowell, Michigan. Mother Dorcas taught many new community members and monastic interns to bake. Although for most of her monastic life, she no longer actively practiced medicine per se,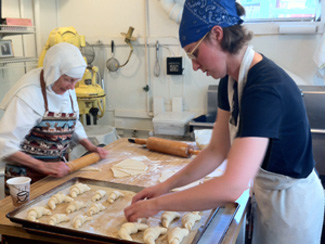 for her the care taken in kneading the dough for bread was similar to a physician's touch of the human body. Her matzo was served at our Holy Thursday Mandatum and friends who celebrate Passover fondly remember making matzo with her for their sacred meal.

Mother Dorcas was a founding member of the Contemplative Medical Center, established at Regina Laudis in the 1980s at the request of Lady Abbess Benedict, who sensed the need for physicians to have a place of contemplative centering and integration. The core group of physicians sponsors retreat days for medical students and residents from hospitals and medical schools in the area. Their mission is to provide support for one another and physicians in formation as they face the demands of their vocation to heal. Mother Dorcas loved gardening and landscaping and cared for the grounds of the Contemplative Medical Center as well as St. Martin's guest house.

Mother Dorcas also served many years as a liaison to Promisek, a lay Catholic educational and environmental association, founded on Benedictine principles and dedicated to facilitating the emergence of an authentic lay spirituality for our time, in dialogue with people of other faiths.


Mother Dorcas receives her consecration candle from Archbishop Henry Mansell
during her Monastic Consecration Ceremony, July 11, 2007




O Almighty and Ever-Living Father, O Merciful Redeemer, O Guiding Spirit, in the wisdom and economy of your Divine plan we come to you trembling with wonder at your gift of blessing. Seeking your grace we ask your enlightenment in the unfolding of our missions that we may bear fruit for the life of the Church. Through Christ our Lord. Amen.

Collect from Mother Dorcas' Consecration Card


Mother Dorcas is survived by her monastic community, her sister Hope and nieces and nephews. She was predeceased by her brothers David, Arthur, Jr., and Tim.

Calling hours will be at the Church Jesu Fili Mariae at 15 Robert Leather Road in Bethlehem on ? from 7:30—9:00 pm and on ? beginning at 8:00 am followed by the Requiem Mass at 9:00 am and burial in the Abbey cemetery. In lieu of flowers, donations to the New Horizons Renovation Project would be gratefully accepted on-line or c/o The Abbey of Regina Laudis, 273 Flanders Road, Bethlehem, CT 06751.