WE PRESENTLY DO NOT HAVE AN ART SHOP DUE TO OUR NEW HORIZONS RENOVATION PROJECT—THE NEW ONE WE ARE PROJECTING WILL BE WELL WORTH THE WAIT!

2017 CHRISTMAS SALE AT THE JUBILEE BARN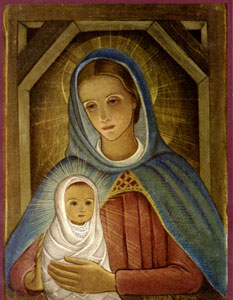 Since our original Monastic Art Shop Building has been dismantled as part of our New Horizons renovation project, our Christmas Sale this year will be held at the Jubilee Barn on weekends after Thanksgiving. Again we will offer an array of crafts and food made by the monastic community, colleagues and friends. The artisans have outdone themselves this year, offering expanded lines of candles, soaps, fragrances, knitted items, wooden bowls made from wood from the Abbey land and wooden pens that hold particular significance. (See below.) Food such as cheese, herbs, bread, herbs, jams and jellies will again be available. There are also additions to our line of books.

On Saturday, November 25th there will be a Book Signing at the Jubilee Barn with Mother Dolores Hart. She will be signing her acclaimed autobiography, The Ear of the Heart: An Actress' Journey from Hollywood to Holy Vows and the children's book Tooley Makes A Friend a story by Ree Howell with illustrations by Mother Dolores.
CHOIR STALL PENS: A PIECE OF OUR HISTORY
As we look forward to the creation of our new chapel, we offer these unique pens made with reclaimed oak from the choir stalls of our beloved foundational chapel which is now part of our history. These pens hold a sacramental meaning as they bring forward the well-worn oak of our former choir transformed into these beautiful, one-of-a-kind pens. Each pen is hand turned in our woodshop by Sister Gregory and Mother Alma. The pens are finished with oil and wax and take standard Cross refills.


WOODEN BOWLSMADE WITH WOOD FROM THE ABBEY LAND
We will have available a collection of turned bowls made by two local artisans—Jay Hockenberry and Don Metz. Using wood from our land, these friends and skilled woodturners give new and beautiful life to some of our beloved trees. The bowls are made of various woods, including cherry, red oak, eastern redcedar, and tulip tree. All are made using food-safe finishes. Click on thumbnails to see the beautiful grain of the wood and shapes of these finely-crafted bowls photographed by Mother Ozanne in the natural setting of the Abbey trees, rocks, leaves and moss.


ABBEY SOAPS
From our Herb studio this year we have developed a number of new soaps, using flowers and herbs from our land. All our soaps are rich in shea butter, for extra nourishment and moisturizing properties. We are offering:
Rose Petal Soap—infused with fresh rose petals from our rose garden, and with kaolin clay.
Honey Buns—adorable rabbit molds, sure to be a hit with children, made with our own honey from our hives on the property.
The Sage Rooster—A noble bird, celebrating our growing chicken coop this year, the Sage Rooster is infused with sage from our herb gardens.
Green Tea and Aloe Soap: made with green tea and our own fresh aloe.
Our 3 perfumes: our signature perfume, Woodland, New Mown Hay, and Benedict Cologne will be on sale; as well as plenty of Lavender Mist!

(All artwork on labels was done by abbey artists.)


ABBEY CANDLES

100% solid beeswax candles, made from the beeswax of the Abbey hives with a breathtaking range of colors—from dark mocha to caramel and buttercream
To the the small figure candles, such as the bear, cow, lamb, and pinecone Mother Lioba offered last year, she has added two new molded pillar candles, one featuring a meadow motif and the other has bees highlighted in gold mica that is applied by hand.
Advent Tapers to mark the four Sundays of Advent—Our customers last year responded to the hand-dipped sets and asked for a more standard American taper with a 1 inch base. So Mother Lioba delivered and made 10 inch tapers of 60% beeswax, using the finest wick available from a company called Wick It. The color formulas are similar to last year's fuchsia and purple, but the purple is more of a violet purple that is even better.
A limited edition of flower candles that feature flowers from the monastic gardens will be available while they last. Mother Lioba loves flower application for the beauty as well as the connection between bee, flower and candle. These candles are 12 inch tapers between 51 to 60% beeswax and are sold in pairs. It takes literally hours of work to collect, press and apply the flowers and then over-dip them to preserve the color. Many flowers are gathered and pressed, but few actually make the grade.





I began offering 100% beeswax candles last year after customers asked me for pure beeswax candles. To me, our beeswax is like liquid gold. It is from our hives and the range of colors is breathtaking. From dark mocha to caramel and buttercream, the colors of beeswax reflect what the bees have eaten and are a small way to bring a piece of our land into your home.

Abbey candlemaker Mother Lioba


SILK SCREEN COTTON TOWELS
Our customers love the line of original silk screen products made by Abbey friend and artist Sydney Palmer C' de Baca who describes her tea towels in this way:

My deluxe flour sack tea towels are made of 100% cotton with screen-printed designs of my watercolor paintings. They are washer-dryer friendly and come with a deliciously thick, silky smooth hang tag explaining the care and glories of flour sack towels. All artistry, from painting to screen printing, is done in Seattle.



Sydney's collection this year includes new print designs such as our very own Dutch belt cow, ravens (in the spirit of St. Benedict), a rooster, and even flamingos. Her silk screen designs at our sale also grace a coffee mug and a "perpetual calendar" that isn't specific to any year, so is perfect for birthdays and anniversaries that need to be remembered every year. Sydney's designs capture the beauty of flowers, fruits, vegetables and creatures and will brighten up every kitchen.


See Sydney's full line of products available online at Etsy.

BELLA ALPACAS
This year we are pleased to again offer Bella Alpacas Herbal Products and Alpacas Socks produced by our friends the Apicella Family on their local alpaca farm.


Herbal Products—Mica Lip Balm, a natural moisturizing lip balm made with coconut oil, mango butter, lecithin and mica sparkles
Wrinkles Be Gone—anti-aging lotion
Frankincense Tincture for stress relief.
Herbal Remedies—Fire Cider, a natural detox and flu remedy made with organic apple cider vinegar, onions, garlic, ginger, horseradish, cayenne, goji berries—great on salads too!
Alpacas Socks— Bella Alpaca Socks are beautiful hand-made natural alpaca wool socks, made with natural dyes and considered to be the softest and warmest socks you can find.
New Products! Rose Lotion and Jasmine bath "bombs"—for a luxury experience for your bath.


ORNAMENTS AND FESTIVE GIFTS
For the first time we have purses, adorable knitted ducks in winter hats and Christmas stockings lovingly made by Abbey friend and monastic scholar, Maria Salome. These will delight the children in your lives. Again we have Holy Land Christmas Ornaments and Nativities made with olive wood from the Holy Land. And we have added a wide range of wood and jewel stone rosaries and rosary bracelets made in the Holy Land to our collection.

FOOD

Cheese—We will again be offering dairy products made from the milk of the Abbey's heritage breed herd. Our delicious St. Martin's Cheddar is aged over four months. Our surface mold-ripened Bethlehem Cheese with its earthy, nutty flavor will be available. Fromage Blanc, a creamy pasteurized fresh cheese, is delicious with fruit or lightly sweetened as a dessert.
Jams and Jellies—thanks to a bountiful grape harvest this year, there will be a good supply of grape jelly. Also blueberry/apple preserve and cherry jam.
Bread, featuring buttermilk bread this year
Rob's Famous Fudge
Fascia's Dark Bark and Milk Chocolate Bars specially made for Abbey
Mustard and herbs


BOOKS
BOOK SIGNING WITH MOTHER DOLORES HART, SATURDAY, NOVEMBER 25th, 2:00-4:00
Come to the Jubilee Barn on Saturday, November 25th to meet Mother Dolores Hart. She will be signing her acclaimed autobiography, The Ear of the Heart: An Actress' Journey from Hollywood to Holy Vows which was released in 2013 and is in its third printing. She will also be signing the children's book Tooley Makes A Friend a story by Ree Howell and illustrations by Mother Dolores.

Tooley Makes A Friend tells the story of a little boy who is sent by his parents to stay with his unmarried Aunt Nan during summer vacation. Nan lives on a remote farm, so Tooley's mother challenges him to make five friends during his stay there. With very few people around, Tooley is perplexed as to how to accomplish this. But surprises are in store as Tooley comes to love his cranky old Aunt and all the special friends he makes during the summer.

Both books will be available for sale at the Jubilee Barn Christmas Sale. Tooley Makes A Friend is also available on-line at Testa Books.

For more information email the publisher.

AUTOBIOGRAPHY OF MOTHER FELICITAS CURTI, O.S.B.
Mother Felicitas Curti, O.S.B. is a member of the Community of Our Lady of the Rock Monastery, the foundation of Regina Laudis located on the San Juan Islands of Washington State. The journey of her life is described on the book jacket in this way:



The Chord of Longing: My Life as Atheist, Marxist, Mother, Nun...
explores a musical scholar's search for meaning, love, and acceptance through decades as a single mother, a Marxist, a musician, and finally, a member of a monastic community. In frank and honest language, Mother Felicitas explains how that long search led her through extraordinary pain and difficulty, profound questioning, and finally toward everlasting and perfect love. The title is based on a chord of yearning—the famous chord that begins Wagner's opera, Tristan and Isolde. Writes the author: 'This chord's dissonance, this tension, demands to be resolved.' It is the perfect metaphor to describe her own quest for resolution, beautifully described in this personal tale of tribulation and transcendence.


"The Lost Sketchbook of Edgar Degas"
A new book by Harriet Scott Chessman, Abbey friend and author of "The Beauty of Ordinary Things"



A beautiful meditation on the interplay of art, time, and memory, that is itself a luminous portrait of a woman without vision who is just beginning to see.

Ann Packer

Ten years after Edgar Degas' 1873 winter sojourn in New Orleans, his Creole cousin Tell discovers his missing sketchbook. Having lost her sight as a young woman, she listens as her daughter Odile, her sister Didi, and finally her former child-servant Honor Benoit describe the drawings and read Degas' enigmatic words. The experience is both cryptic and revelatory, leading Tell to new understandings of her marriage, her difficult, brilliant cousin Edgar, her daughter Josephine, and herself. Told in Estelle's voice, over the course of one January day, this is a lyrical novel about what art can reveal, and a nuanced imagining of the familial, racial and financial forces on Edgar Degas and his work.


Besides the offerings at the Christmas Sale, another point of interest at the Abbey especially during the Advent and Christmas Seasons is the 18th Century Neapolitan Crèche. Completely restored by a team of experts from the Metropolitan Museum of Art in New York, the Crèche is open every day from 10:00-4:00 during Advent through Epiphany. Read about the restoration of the Crèche and see a gallery of the process in the Smithsonian Magazine.

The Lauren Ford Crèche, comprising larger-than-life figures, housed in an intimate barn setting, is also open from Thanksgiving through January 7th.

The Church Jesu Fili Mariae is open to visitors during the day. The public is welcome to share in the celebration of Mass each morning at 8:00 am and Vespers every day at 5:00 pm (4:30 on Sundays).