Go to Current Production Schedule.

OUR THEATER COMPANY HAS A NEW NAME!


In 2014 Sally and Thomas Camm chose a name for the actors' company working at The Gary-The Olivia Theater. A theater company is a body of actors committed to preparation and performance of a play. The Clay & Wattles Theater Company is a 501-c3 performing arts and educational nonprofit organization. Thomas and Sally explain the inspiration behind their choice of the name:



The name

Clay & Wattles

has a literary reference in the W.B.Yeats' poem, 'The Lake Isle of Innisfree' and communicates the importance of having a connection to nature in a person's life. It starts, 'I will arise and go now, and go to Innisfree, And a small cabin build there, of clay and wattles made.'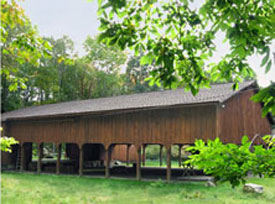 Clay & wattles also are ancient building materials, found in nature and used throughout the world. They provide a strong yet flexible resource for building and a sustainable, eco-friendly alternative to other conventional methods and materials. By analogy nature's sounds, scents and movements permeate the stage at The Gary-The Olivia Theater and in fact are sometimes used to extend and enhance the set and stage design. Nature is clearly a part of the experience at The Gary-The Olivia. The presence and awareness of nature can help to ground the performer in his/her body, feelings, experience and intuition as they attempt to bring a character to life and draw out the humanness in a role. So on stage clay and wattles (nature) is a kind of touchstone, that if we are fortunate enough, helps us connect with and express our common humanity.


HISTORY OF OUR THEATER

The Gary-The Olivia Theater is an open air theater that was built in 1982 and seats about 300 people. The theater is covered but opens at the back to the woods of the Abbey land, and the trees and birds are often a feature of the theatrical world that is created on stage. The link between drama and monastic life is an ancient one, but The Gary-The Olivia Theater in particular owes its existence to Reverend Mother Dolores Hart, the actress, who in 1963 gave up a successful Hollywood career to become a nun at the Abbey. Far from putting an end to her acting career, she discovered that monastic life transcended her acting vocation:

Obviously a cloistered monastery is not the conventional place that one goes to realize one's potential as an actress. And yet, in my case, my vocation as an actress could only have reached its fullest expression, its fullest expansion because I was fortunate enough to have been called to a monastic way of life.




PREVIOUS PERFORMANCES
In the 1970's, a company of actors called the Act Association formed around James and Dawn Douglas, friends of Mother Dolores, and fellow actors. Patricia Neal and James Douglas performed together in A.R. Gurney's play Love Letters, and over the years productions by the group have ranged from Shakespeare to Sartre, from opera to musical reviews. The Theater has also performed musicals in recent years:My Fair Lady, The Music Man, Fiddler On The Roof, West Side Story, Guys and Dolls and Oklahoma, South Pacific and Fiorello. You can read the glowing reviews of these performances at the Clay & Wattles Theater Company website.


THE MISSION OF CLAY & WATTLES THEATER COMPANY TODAY
The mission of Clay & Wattles Theater Company, as expressed by directors Sally and Thomas Camm, is

...to organize, manage and execute a professional performing arts center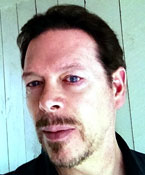 (theater, music, dance) that provides unique opportunities to integrate the arts, gives performers a professional and supportive environment in which to grow and develop their performing skills and provides audiences with rich, complex and compelling theatrical experiences of what it is to be human—and in so doing enrich the cultural landscape of Northwest, CT and the greater CT, NY and NJ region.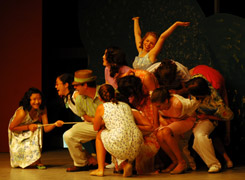 SUMMER PRODUCTIONS
Currently the Camms produce two major productions a year, a play and a musical (with the goal of expanding the number and variety of productions in the future), along with an annual concert/fundraiser for the theater. The productions are attended by over 3000 people and are reviewed by major media outlets in Connecticut. Auditions are held each year and actors from the local community theater network, local colleges and universities, and from Actor's Equity audition for roles in the various productions. And there are newcomers, young people who live in the area for whom the experience of acting at the Abbey theater has opened up a new and rich dimension to their lives. For more information on how to get involved visit the Clay & Wattles Theater Company website.

2014 SUMMER SEASON AT THE GARY—THE OLIVIA THEATER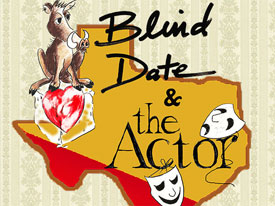 The Season opened in June with performances of one act plays Blind Date and The Actor written by American Playwright Horton Foote. These beautifully written comedies set in the fictional town of Harrison, Texas delighted the audiences. Read a glowing review of opening night and a recent article in the Connecticut Post about the Clay & Wattles Theater Company and The Gary-The Olivia Theater.


August 2014—The musical for this summer season is the classic Irving Berlin musical Annie Get Your Gun. The 1946 musical is most famous for its music and lyrics by Mr. Berlin, with many familiar songs including "Doin' What Comes Natur'lly", "I Got the Sun In The Morning", "Moonshine Lullaby", "Anything You Can Do, I Can Do Better", and "There's No Business Like Show Business." Annie Get Your Gun is a great story of a remarkable woman—strong, intelligent and possessing world class athletic skills—and the great love of her life and success as both performer and business woman. The script by Herbert and Dorothy Fields was updated for a successful Broadway revival in 1999 starring Bernadette Peters and Tom Wopat.

See Jean Dunn's July 23rd article in Voices: 'Annie Get Your Gun' Slated to Open in Bethlehem Theater

Read about the Clay & Wattles Theater Company production of Annie Get Your Gun in a recent article in the Torrington Register Citizen Newspaper.

Read a reflection on Annie Get Your Gun by Mother Dolores Hart.

August 1st—Gala Opening Night Performance of Annie Get Your Gun with wine and cheese tasting.



ANNIE GET YOUR GUN AUGUST PERFORMANCE SCHEDULE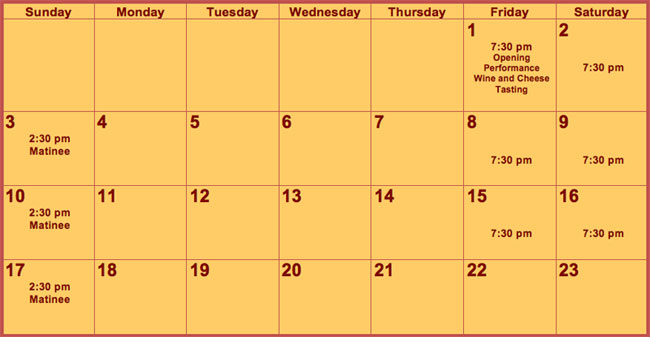 TICKET INFORMATION
For the first time a Season Subscription is available. Season Admission includes one performance of Horton Foote's Blind Date and The Actor, one performance of Annie Get Your Gun and entrance to the Concert/Fundraiser on September 13th.

General admission—$25
Gala Opening Night Performance—$30
Senior Citizen—$23
Online Group Sales—$22 for 10 or more people
Children under 11 are admitted free.

For more information and to purchase tickets visit the Clay & Wattles Theater Company website.
Tickets are also available at the box office in front of the theater 1 hour before the show.

A third performance, a Concert/Fundraiser for The Gary-The Olivia Theater will be on Saturday, September 13th from 3-6 pm with special guest artists, a reception with wine, cheese, and chocolates, and a meet and greet with the performers.